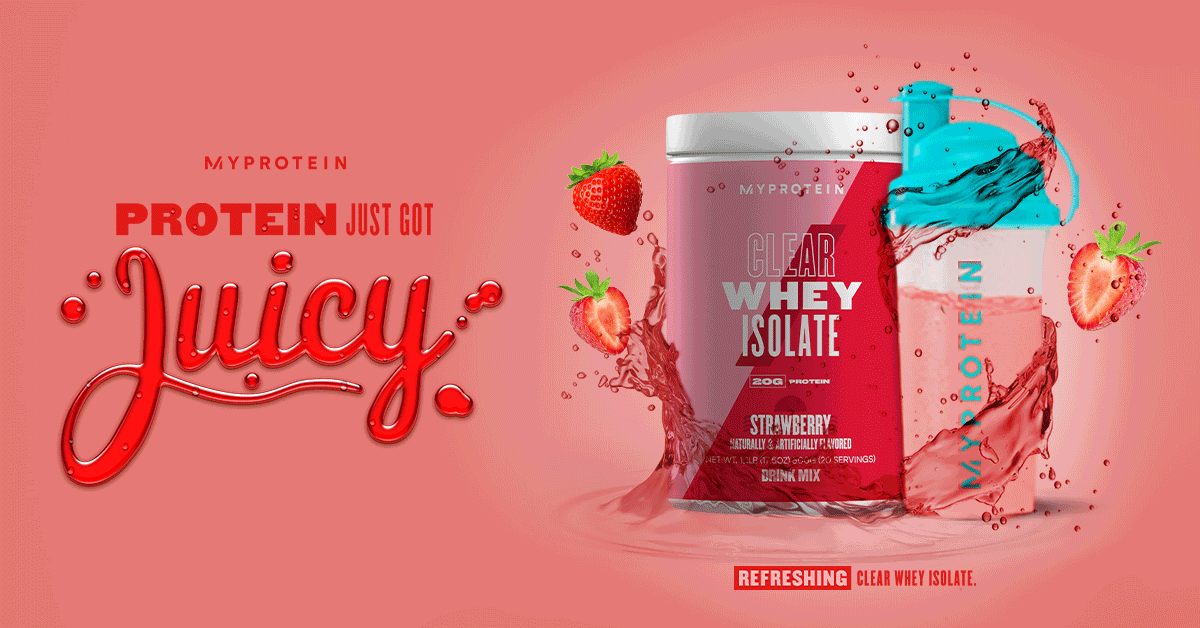 Clear Whey Isolate - Protein Just Got Juicy
A juicy alternative to your traditional post-workout protein shake. Each shake delivers 20g high quality hydrolyzed whey protein isolate and is available in 7 delicious flavors including Peach Mango, Wild Cherry and Strawberry. With only 90kcal per shake Clear Whey Isolate is light and refreshing, perfect for Summer days.
SHOP NOW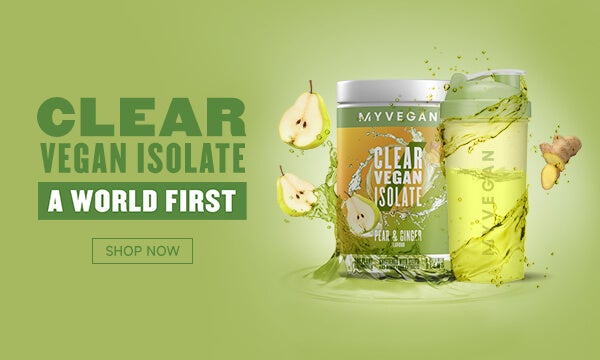 Clear Vegan Isolate - A World's First
A truly innovative piece of New Product Development. If you're after a fruity, refreshing drink rather than your classic creamy shake, then look no further. With powerful pea protein, we've formulated a brand new blend that's completely soluble in water and packs in 10g of protein per serving.

SHOP NOW