Resilience with an open mind – a phrase most easily attributed to our next Forever Fit athlete, Stacia Suttles, a 25 year old amateur boxer from the Bronx, New York City.
When we talk about being Forever Fit, we're talking about living a lifestyle made up of healthy choices that last a lifetime. No quick fixes. We're talking about instituting a sustainable and realistic routine into one's day-to-day life, for the long run.
For some, it takes experiencing lows to learn the life lessons that lead to a healthier and happier lifestyle. Stacia, who some would call an overnight boxing sensation, fits that script.
This is how and why one of the most underrated fighters in New York's boxing history is Forever Fit.
Meet Stacia " The Natural" Suttles
After her first year in college, Stacia, who had not grown up around the sport, turned to boxing somewhat indifferently.
"I just wanted to try something new." She told us.
However, the success that would follow would prove to be way less nonchalant.
In 2015, with help from her neighbor turned trainer, Stacia would gain enough momentum to enter into the New York Golden Gloves tournament. A win here would give her the same career accolade as boxing legend, Sugar Ray Robinson.
Falling short of a victory there, her youthful energy repelled any inhibition to stop competing.
"My mindset back then was just to have fun. I was just going with the flow. I trained hard but my goals were to just keep having fun. Now I'm trying to get back to that." said Stacia.
The following year, Stacia entered in the New York Golden Gloves tournament for a second time. This time, she took home the gold with a first place win.
This would give her enough recognition to get invited to the National Golden Gloves competition, one of the most prestigious and longest running boxing tournaments to this day. Here, Stacia bagged herself second place.
In December 2016, Stacia, now geared with new aspirations of Olympic glory, entered into a competition that could earn her a spot on the USA national team.
At the 2016 National Championships, Stacia, who at this point garnered the nickname "The Natural", became a USA National Champion, putting her in conversation with the sport's most elite.
But with added attention, comes additional pressure and scrutiny.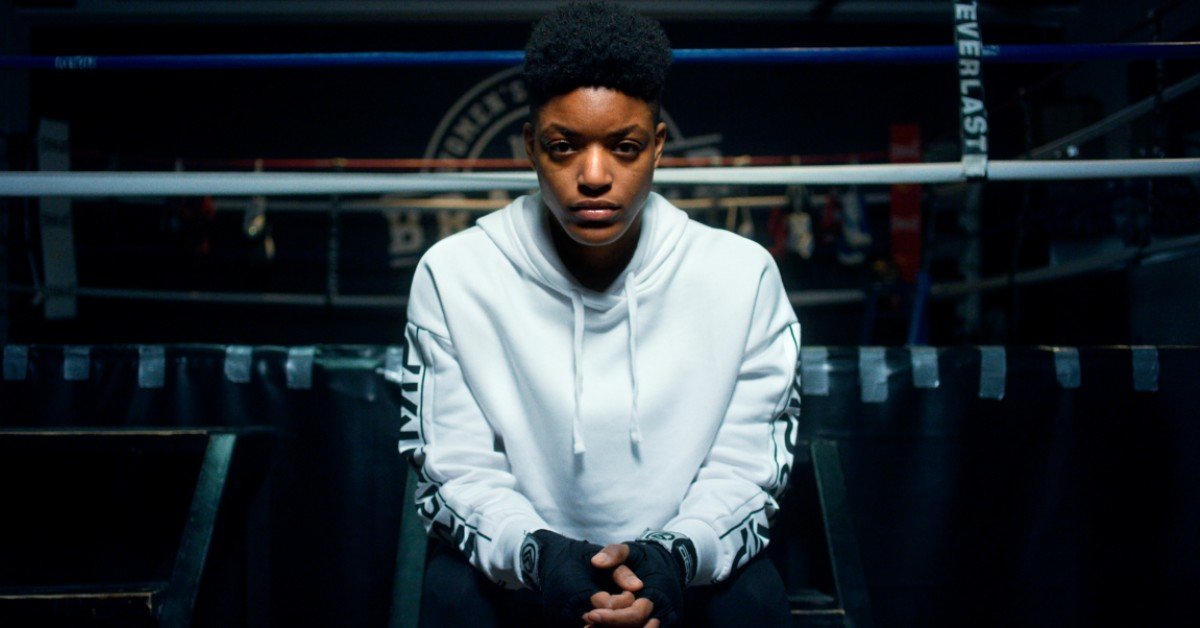 Being an African American Lesbian in Boxing
Boxing is a historically male dominated sport that comes with it's own politics of how one "should" look and act if they want a shot at the title.  These types of arbitrary rules have discriminated against Stacia thus far in her career.
"I had a coach that told me if I ever wanted to be anything in boxing, I was going to have to change the way I dressed, which is more on the masculine side.
They told me that no one was ever going to want to sign me because of the way I dress. If someone doesn't want to work with me because of the way that I dress then I don't want to work with them. Point. Blank. Period" said Stacia.
"People discriminate because I'm a woman, because I'm black, and because I like women. I just say ignore them because that's what got you this far in life."
Olympic Roadblocks by Split Decision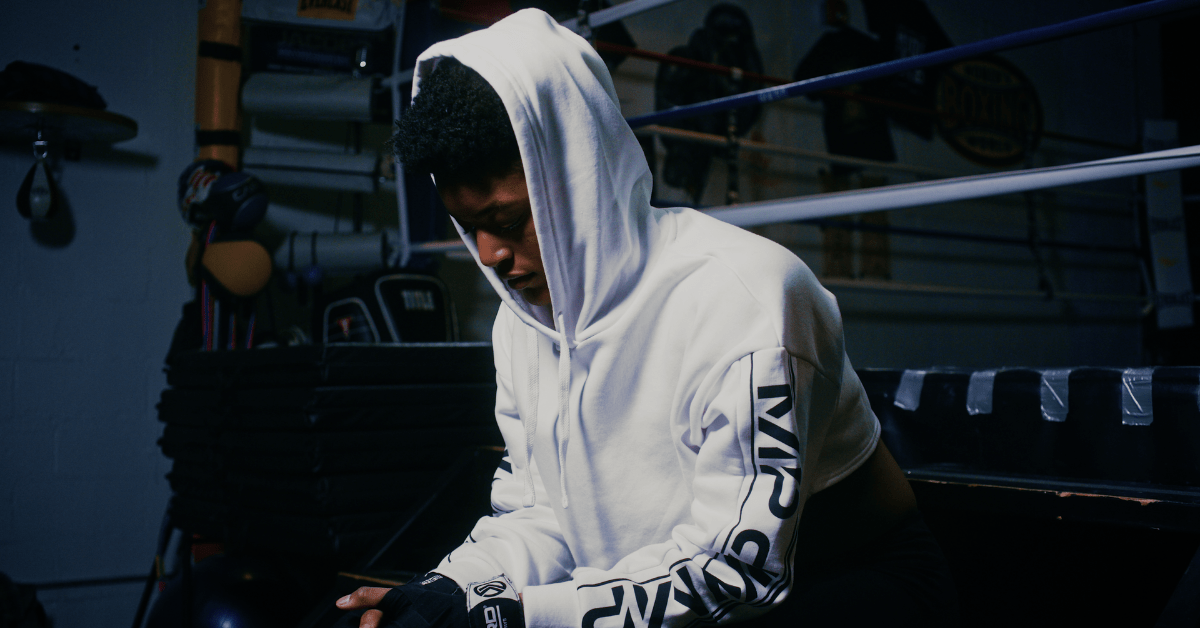 At this point in her career, the highlights showed no sign of slowing down. Competing on the USA team brought her all around the world.
She competed in her first international tournament in 2017 in Bulgaria where she took home her first international win as well as a "best female boxer" title for the tournament. This helped her climb the ranks in national standings where she claimed number 1 in the nation.
As competitive athletes are aware, you can only push your body so hard before the sport takes a toll.
Stacia saw her first big injury at her second international tournament in Honduras in June 2017, where she got tennis elbow caused by the repetitive motions that come with striking.
Despite the injury that occurred in her fight, she still placed third in the competition. However, her injury put her out of commission for the months that followed as she rehabilitated her elbow back to good health.
Stacia then made her return alongside Team USA in November 2018 when the team traveled to India for the 2018 AIBA Women's World Boxing Championships. This match would prove to make a huge impact on her boxing career.
Facing off against a competitor from Thailand, Stacia was in peak form stepping into round 1.
Using heightened reach to her advantage, Stacia dominated the first round with confidence landing left hand jabs in combination with powerful right hand hooks.
After a timid start to her first round, the Thai competitor came into the second round with more ferocity in attempt to close the gap in reach and engage Stacia's inside.
Though some right hand blows did land Stacia's red head guard, none visibly shook the American.
Evading those attempts, Stacia successfully bobbed and weaved out of harms way showing good use of ring space with energized footsteps while tallying up points with more left jabs.
When the buzzer sounded for the end of round 2, Stacia's dominance was reinforced by the fight's commentator who noted she had "barely broken a sweat" while her opponent was fanned by her corner to alleviate exhaustion.
In the start of the third round, Stacia looked to end on a high note opening up with a left-right combination in the first exchange, increasing the tempo and intensity of her movements.
After a strong right hand strike, an English commentator exclaimed "I think that set her on her way to clean sweeping all three rounds".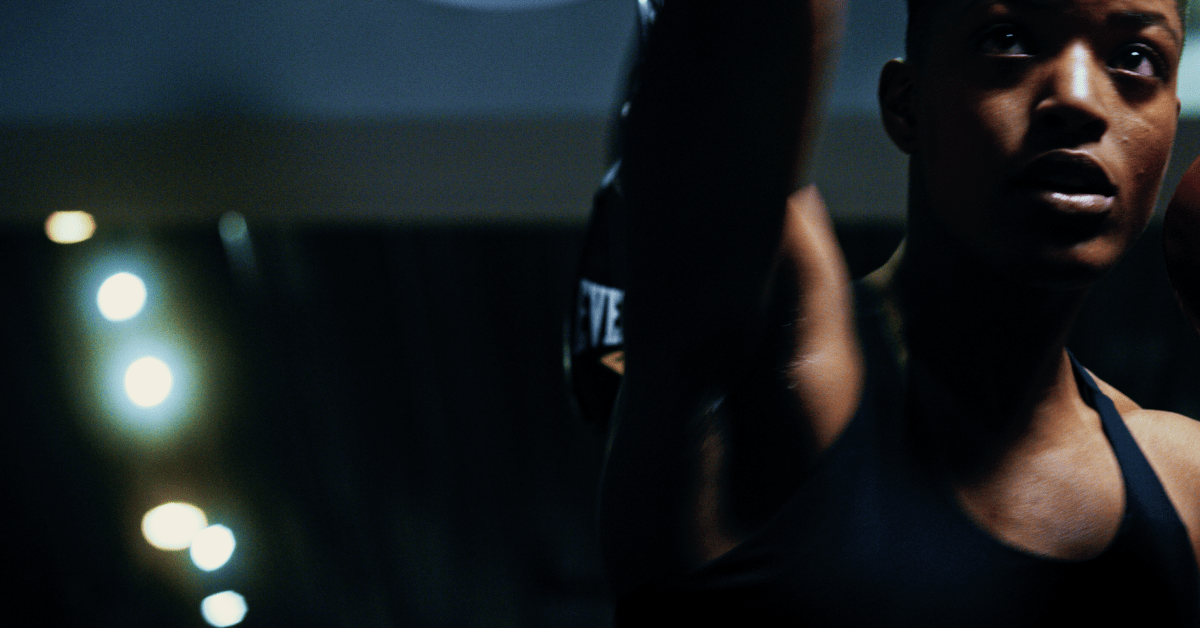 But Stacia's opponent was landing subtle punches adding to her case on the score cards, connecting with a left hand to Stacia's body followed by a tight right hook to Stacia's chin with just over a minute to go.
In the last 60 seconds of the fight, both competitors put it all on the line capitalizing on time made insecure, especially for the opponent.
With 37 seconds to go, Stacia landed a clean left-hand upper cut felt by the crowd and commentators whose gasps filled the arena as chattering cheers from both sides grew louder.
Capitalizing on the maneuver, Stacia looked to end the match unleashing heavy blows to her opponent's body and head, not withdrawing until both competitors wrapped up into a hold and the bell rang to signal the match's end.
"We'll go to the cards and it will be an American victory for sure" said the English commentator.
The ringside announcer read from the judge's decision and began to speak.
"Ladies and gentlemen, the winner in points by split decision…"
"Split decision? You've got to be kidding me." said the English commentator.
"In the blue corner from Thailand" the announcer continued.
"I cannot believe what I have seen. That is scandalous quite frankly" the Englishman finished.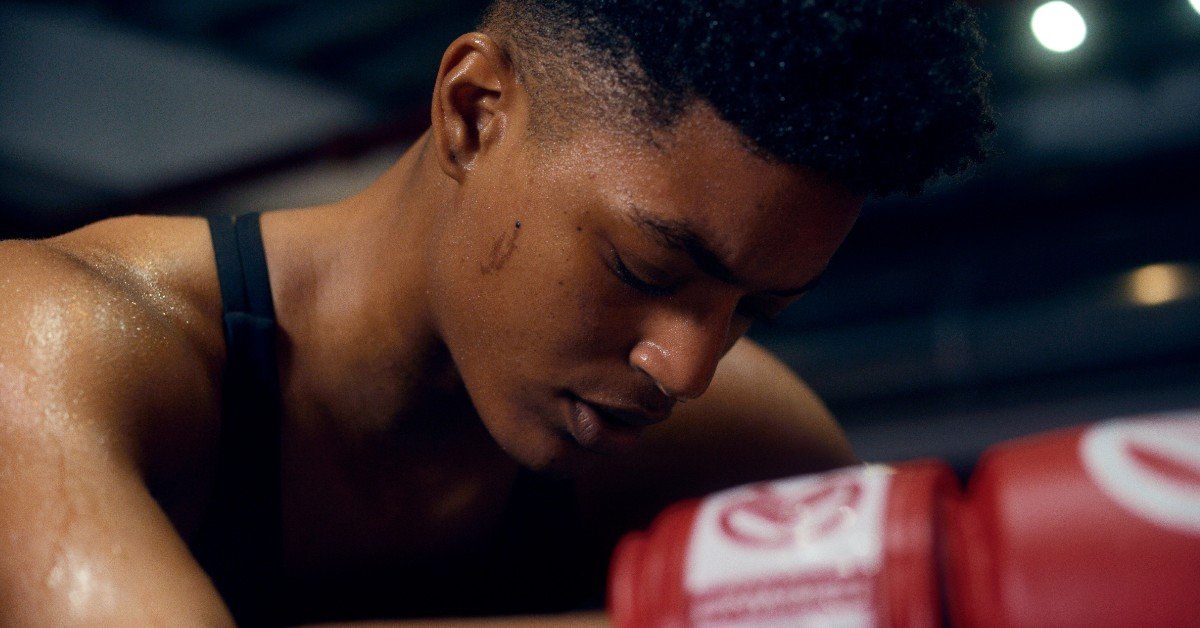 Using Nutrition to Deal with Depression
For Stacia, this led to a bout with an opponent she had never faced, one with depression.
Her career was on an upward trend for the better part of three years. Loss was new. So when it hit, it was shocking.  Now, she wants other athletes to know it's a natural part of competing.
"I'm going through ups and downs, peaks and valleys. It's important for people to know that that happens because when I was dealing with what I was dealing with, I felt alone, like it was only me dealing with it.
When in reality, every boxer deals with this but no one talks about it." Stacia points out.
There's no one solution to dealing with depression. But for Stacia, better nutrition played a major role in pulling her from that mental state.
"Nutrition is 100% key. When I struggled with depression, I noticed that when I fixed my nutrition, it made a huge impact on my mental health." said Stacia.
For the majority, proper nutrition is easy to take for granted. Most of you probably have a franchise supermarket like WholeFoods a short ride away where you can get all the essentials.
But for Stacia, access to proper nutrition was and is still a challenge coming from The Bronx where she has to travel an hour just to get to a supermarket with the proper foods to fuel her routine.
"I want people to know that nutrition is important especially in The Bronx and in New York City where we're neglected really." said Stacia
"It's easier to go to MacDonald's than it is to go get fruits and vegetables. I think nutrition is just so important for people to learn about as early as they can."
She's not kidding either. In fact, The Bronx is New York City's most food scarce borough with "26 percent of Bronx residents experiencing food insecurity" including "20 percent of all children, nearly 17 percent of working adults and almost 24% of all seniors" according data analyzed by Hunger Free America.
Despite this disparity, Stacia was able to institute the right foods into her routine to help fight the depression that arose during a career slump – and the benefits translate into her day-to-day life.
"When I'm eating healthy, I feel so much better. My focus is better. I'm faster and quicker on my feet. I feel mentally clear and ready to conquer the day. It really all comes together." says Stacia.
Makes you think doesn't it? Proper nutrition, feeling good, is a basic human right, right?
Well, it's also a luxury only to afforded to some – one that shouldn't be taken for granted and one that some work harder for. So how does that Whole Foods taste?
Going for the 2020 Olympics
Exercising proper nutrition in combination with a good routine got Stacia back on her feet in a major way.
When training for her first major fight after a loss in India, she worked out three times a day, everyday, combining heavy cardio sessions into her morning workout, followed by boxing with her team, and strength training in the afternoon.
She also journals and meditates everyday as part of her schedule which she singles out as what separates her from other boxers.
"I just love structure. Every Sunday, I schedule out my week down to what I'm going to eat and when I'm going to eat it. " says Stacia
"When I'm focused on the goal at hand, then that's my number one priority."
Stacia's first priority after her slump was qualifying for the 2020 Olympics.
In 2019, Stacia set out to do just that. To qualify for the Olympic qualifiers, she had to compete in a tournament in Ohio, the USA Boxing Eastern Qualifiers. For three straight days, Stacia competed, fighting at 132 pounds, fueled by a healthy diet and routine with a clear mental state. She fought with confidence and swagger in each bout.
In Ohio, Stacia won.
"It's About More Than Boxing"
Although this tournament victory sent her to the Olympic qualifiers, Stacia lost in another split decision. But this time, she knew how to deal with the outcome at hand.
"So many people go through losing and not knowing how to come back." says Stacia
"I like to share my journey so that people know that they're not alone. No matter what your skill set is, you're going to have ups and downs and it's up to you to keep going."
Today, Stacia balances work, entrepreneurship, college business courses, and training. She's a coach at Women's World of Boxing in Harlem, New York's first privately owned and operated Women's boxing gym, training with owner and boxing coach Reese Scott.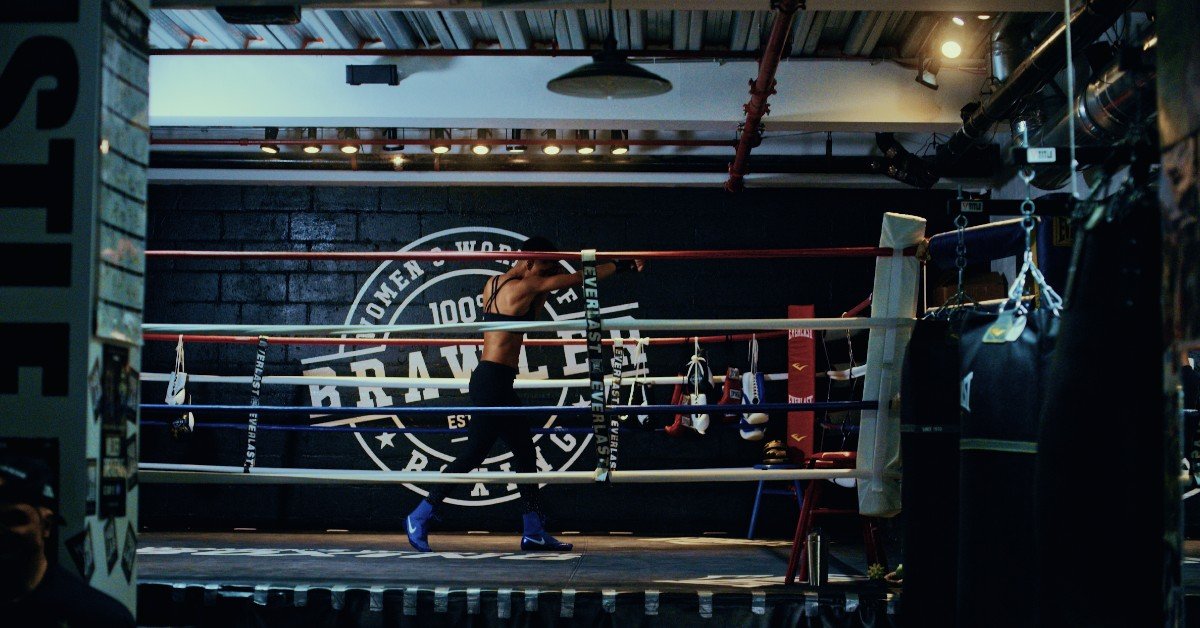 When she can, Stacia visits local schools in her community as a motivational speaker and teaches boxing demonstrations with students, giving back to the communities that helped shape her.
She still trains day in and day out – scheduling her days right down to what she's going to eat and when she's going to eat it.  That's the everyday hustle of a Forever Fit lifestyle. For Stacia, it's one that transcends boxing as a profession.
"It's about more than boxing. Knowing that if one person is helped by hearing my story, that pushes me to keep going and sharing." says Stacia.
"But I'm proud to be a boxer from New York, specifically from the Bronx because I feel like when I win, we all win."
It's because of that attitude – that ambition – that we'll be with Stacia every step of the way on the road to 2024.
Want more Forever Fit profiles? Read these next: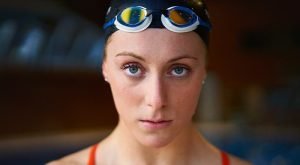 How one Olympian lost it all and her battle to get it back.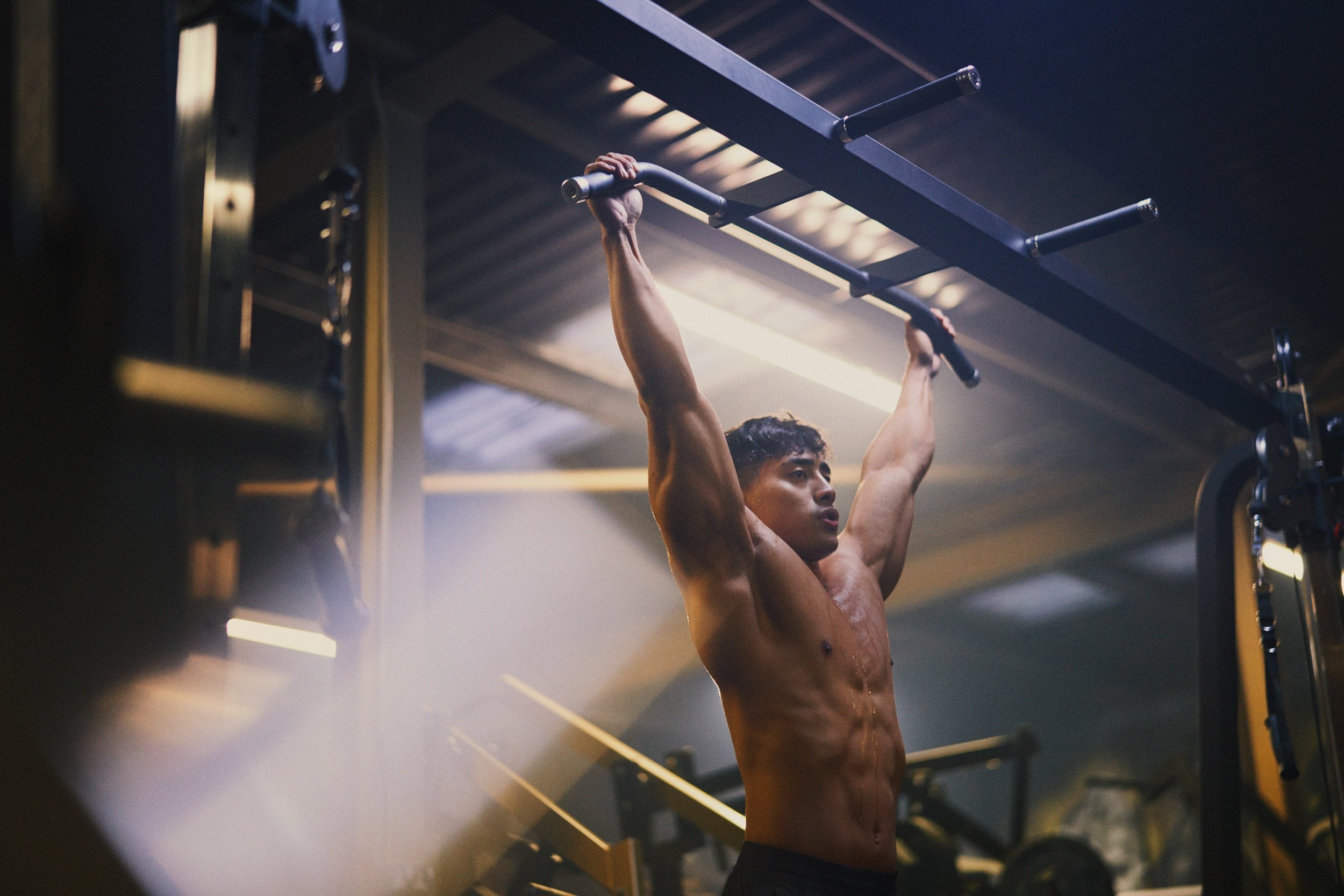 How Gerald stays forever fit.