We don't think there's a better way to start your day than with this super-refreshing mocha frappe from Niall Kirkland.
Made with just a handful of ingredients, it'll be ready in a matter of minutes — ideal if you're the kind of person who hits the snooze button a few too many times in the morning and often have to dash out the door. It's a deliciously rich, chocolate drink that packs a hit of protein and caffeine all in one. What more could you want?
Serves 2
Ingredients
100ml instant coffee mixed with boiling water or an espresso
100ml milk
1 scoop Impact Whey Protein (Chocolate)
1 tsp. vanilla essence
1-2 scoops of ice
Low-fat squirty cream (optional)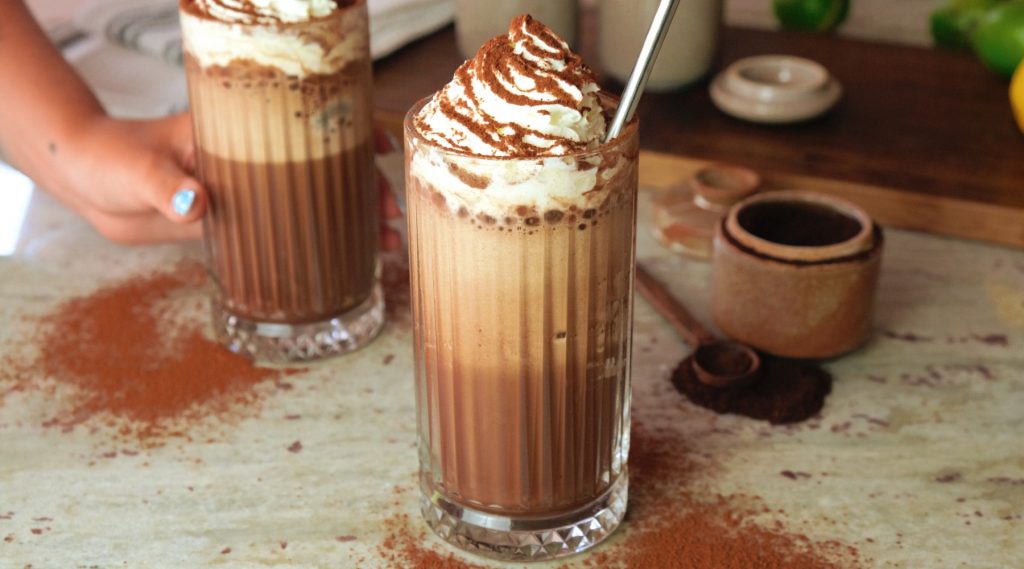 Method
Add everything to a blender and blitz until you are left with a thick, slushy frappe.
If you're in the mood to be a little extra, add some squirty cream and dust with cocoa powder. Alternatively, you can just transfer to your shaker to take with on the move.